A spokesman for US Secretary of State, Hillary Rodham Clinton, has been forced to resign after criticising the way US serviceman Bradley Manning (pictured right) is being treated while in pre-trial detention.
Describing Manning's conditions as "mistreatment," then-assistant secretary of state for public affairs, Philip 'P.J.' Crowley, said:
"What is being done to Bradley Manning is ridiculous and counterproductive and stupid on the part of the department of defence."
Described as 'America's top foreign policy spokesman,' 59-year-old Crowley apparently made it clear that his remarks on this occasion were not on behalf of the government.
His on-the-record comments made at Massachusetts Institute of Technology (MIT) prompted President Obama to comment on the controversial case for the first time:
"I have asked the Pentagon whether or not the procedures that have been taken in terms of his confinement are appropriate and are meeting our basic standards. They assure me that they are."
If only he had asked whether they meet human rights standards.
Private Manning has been charged with various offences relating to allegedly passing confidential diplomatic cables to Wikileaks. The 23 year-old's most serious charge is 'aiding the enemy', which carries the death sentence.
Capital punishment is one of the 3 human rights violations which can never be justified under any circumstances. Only 3 human rights are absolute: freedom from capital punishment, from slavery and from torture.
(All other human rights are relative, and must, at times, be balanced against competing legitimate interests, such as other human rights.)
Serious concerns persist about Manning's treatment in the brig at Quantico in the state of Virginia, with fears that the Pentagon's 'Cold War methods' may constitute torture. The United Nations Special Rapporteur on Torture has been investigating the claims.
Arrested in Iraq in May last year and transferred in shackles back to the US, Manning has been held in solitary confinement for 10 months, awaiting court marshall planned for July. He is confined to a small cell for 23 hours a day and stripped naked at night.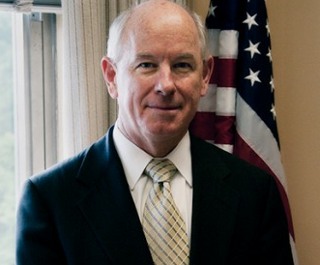 Amnesty International has described his treatment as "unnecessarily harsh and punitive" and in breach of international human rights.
Crowley (left) made the comments on 10 March. On 13 March, he was forced to resign. Clinton accepted his resignation 'with regret.'
A number of MIT academics have written an open letter to Clinton in protest:
"… If public officials are made to fear expressing their truthful opinions, we have laid the groundwork for ineffective, dishonest and unresponsive governance."